Not only do children create the mess, they absolutely hate cleaning it up! Cleaning with kids can be difficult for anyone, but it doesn't have to be. Turning your children's chores into something they actually enjoy doing is a great way to get things done, while teaching them valuable life lessons.
Here are 10 things you can do to get your kids off the couch, and helping out around the house.
1) Sweep Hockey!
Use painters tape to set a "goal" on the floor! Praise is the key here. Once your child has swept everything into the "goal," cheer! GOOOOAAAALL!
2) Sock Puppet Duster!
This fun idea allows your kids to play while doing the cleaning! Sock puppets are a great way to clean things like the blinds.
3) Make a Cleaning Caddy just for kids
Use kid size tools and kid safe products. Sometimes, kids just like having their own stuff that's just like mommy and daddy's.
[the_ad id="64″]
4) Cleaning Dance Part! (Or singing… either way)
Upbeat music is a great way to enjoy the process and create amazing memories! My family always ends up on the "Disney" Pandora station… "Let it go! Let it go!"
5) Treasure Hunt! Hide rewards that can be found while doing chores
The key here is finding the right rewards. I have a little candy vending machine in my home, so quarters are a great motivator for my kids. It also gives me the opportunity to teach them about saving!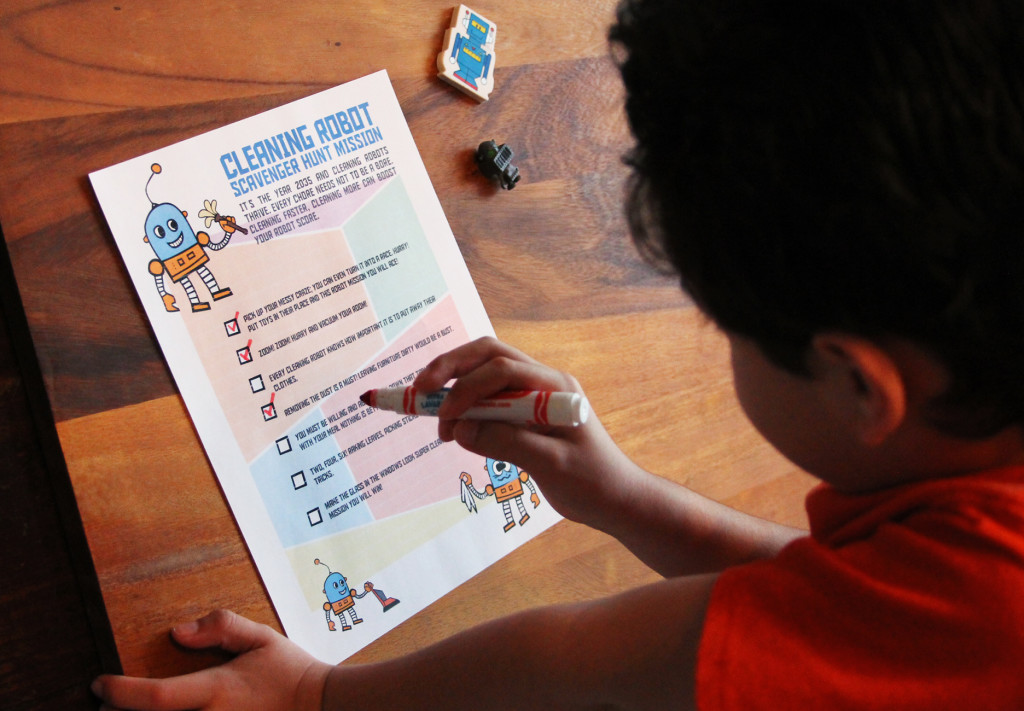 6) Dirtiest Rag Competition
Start out with a clean paper towel. After a couple minutes, everyone stops and shows their rag. Whoever's rag is the dirtiest wins!
Bonus) If all else fails… Make Memories