Professional advice on how to Organize your Fridge
We all struggle with fridge organization or freezer organization. How many times have you thrown away something that went bad while sitting in the back for weeks on end? Or had your kid knock something out while reaching for their favorite stack?
You've been organizing your fridge wrong your entire life. These tips and tricks will have your fridge looking like the catalogs.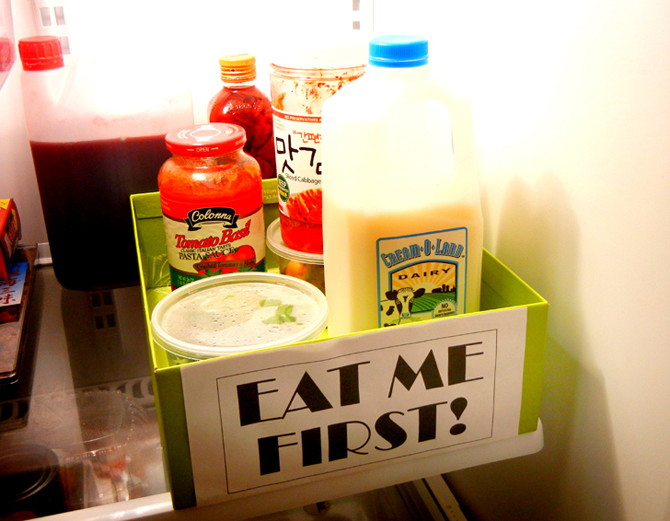 Via Clossette
1) No More Spoiled Food
A bin, a weekly search, and your one step closer to saving money. Instead of forgetting about those leftovers that got pushed to the back, the "Eat me First!" area will ensure you waste a little less, and save a little more.
2) Easy Cleanup
Liners in the fridge not only add a colorful touch, but they make cleanup so much easier. Some liners are machine washable which can save you a lot of money over simply using paper towels.
3) Kid Friendly Snack Area
Have you ever found your 3 years old practically climbing the shelves of the refrigerator to reach something the he/she wants to eat? When I saw this Fridge and Freezer Life Hack I couldn't believe that I hadn't thought of it before all of my kids moved out. Hopefully this tip helps you not to make the same mistake.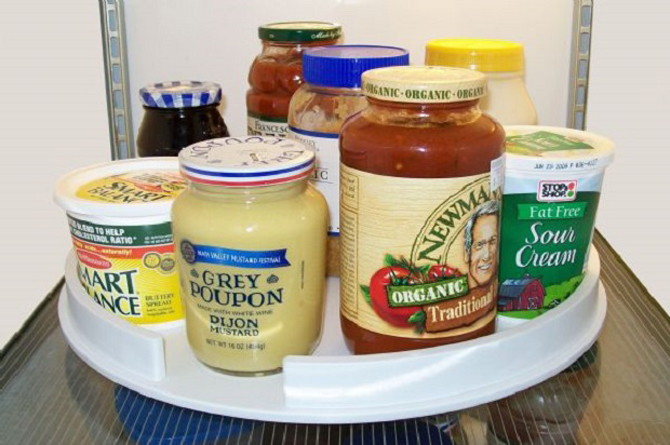 4) The Lazy Susan is Not So Lazy
A Lazy Susan doesn't have to be so lazy. This amazing fridge organizing tip ensures that you can see everything in the fridge with ease. No more pulling everything out to get that one thing you need.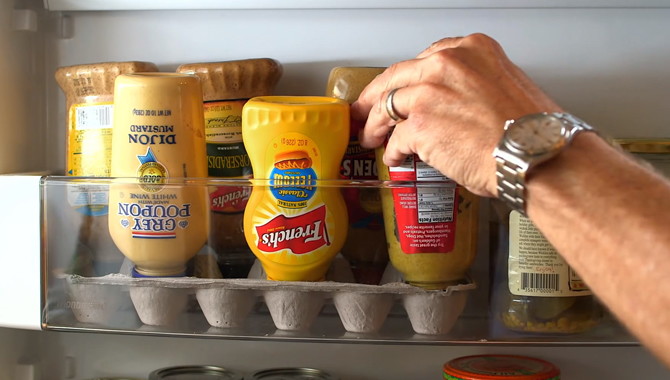 5) No More Wasted Mustard!
Whether you're a mustard fanatic, or you use this tip for anything from ketchup to hot sauce, we think this one's a keeper.
6) A Match Made in Heaven
"The one thing you're looking for is always the last thing you find." For anyone with a chest freezer, the struggle is real. Rather than digging around looking for that one package of your favorite chocolate chip cookies, organize everything using fabric shopping backs. Organize each bag into categories, and never search again.
There are many Fridge and Freezer Life Hacks out there, what do you think? Any we missed?
COMMENT below with things you currently do to organize your fridge, do you have a better solution than ours?